The Rose Co. issued what is arguably the most beautiful and ornate pre-linen baseball postcard series in 1908 and 1909. Portrait photos are surrounded by round gold embossed frames with crossed gold embossed bats and white basepaths against a field of green. Approximately 200 major league players have been checklisted.

1908-09 The Rose Company Postcards

CLICK ON THE THUMBNAILS TO ENLARGE THE IMAGES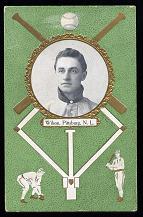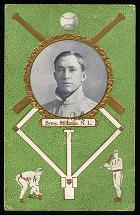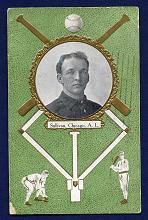 Copyright 2006 -- VintageBall.com


The recent discovery of previously uncataloged minor league subjects from a  Springfield minor league team may provide answers to many questions about how Rose Postcards were made and distributed...