In fall 1928, Herb Hunter returned to Japan with just three other players: Ty Cobb, Bob Shawkey and Fred "Bootnose" Hofman, all of whom had just ended their major league careers. They visited Japan to help coach the local Damai team and help spread the sport of baseball. Also joining them was umpire Ernie Quigley. The three American big leaguers donned the uniform of the locals and pitched in.

1928 Goodwill Visit to Japan

CLICK ON THE IMAGES TO ENLARGE

Copyright 2012-- VintageBall.com


1928 Goodwill Visit to Japan



Herb Hunter Autographed Photo





Bob Shawkey Autographed Photo
These pictures originate from the collection of Mitsuhiko Fujita, grandson of a famous Japanese businessman, Baron Denzaburo Fujita. Mitsuhiko, who grew up watching and playing baseball in Kobe, would take his camera to the ballpark and the return the next day with the photos to be signed by the American and Japanese baseball stars. He took pictures at several tours of Japan during this time period.

These photos were taken in November 1928, Hunter, Cobb, Shawkey and Hofman were invited to Japan by the Mainichi Newspaper to train with and play 12 games with the Japanese Daimai team.

After the tour, Cobb parted ways angrily with Hunter, who had organzied the goodwill visit, claiming Hunter owed him money.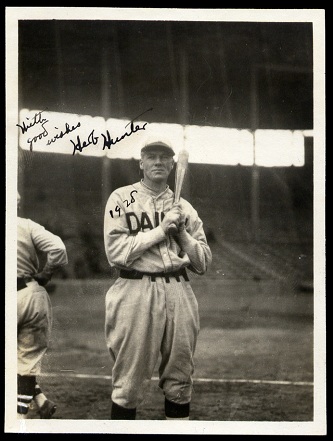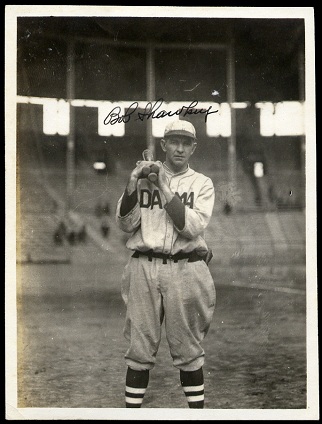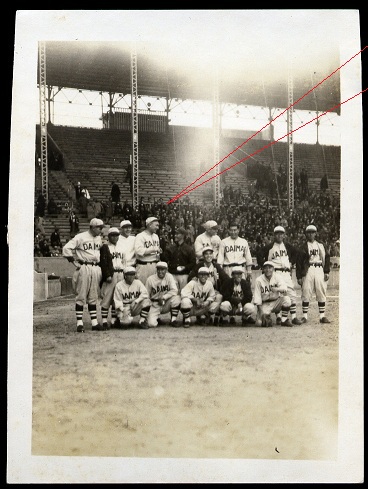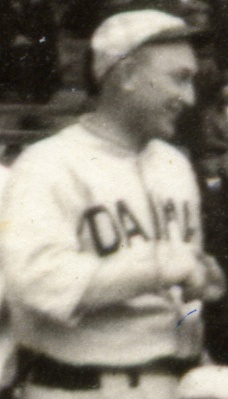 Bob Shawkey is at far left and Ty Cobb is fourth from left, in this photo of the American major leaguers with the Damai team, wearing the uniforms of their hosts.